Another week of hustle without profit but I've got some new prospects, and I also picked up some motivation from a killer book you'll find listed below!
Monday:
Researched new themes, narrowed it down to two
Wrote Blog post about Theme Searching
Tuesday:
Purchased Elegant Themes Developer Package!
Did some domain name research on NameCheap for a new blog posting
Wednesday:
Did some more research on building websites with the Divi Builder. There are a ton of tutorials on this subject and I highly recommend them!
Worked on the new layout!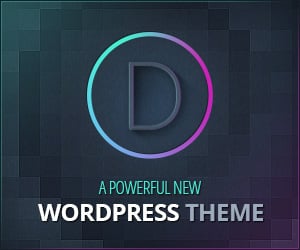 Thursday:
Picked up a copy of #AskGaryVee from Amazon. Click the image below and read it for yourself. Already 50 pages in and lovin' the motivation!
Friday:
Helped a friend optimize their website hosted by Bluehost. As Gary Vaynerchuck will tell you: Always be the one giving 51% in any relationship, and don't expect anyone to owe you anything!
Saturday:
Set up studio for podcast. Below is an image (and amazon affiliate link) of my setup. Coming from an audio background, I highly recommend this gear!
Sunday:
Researched freelancers for a new project on Fiverr.com
Contacted a few friends to add to my email list. (coming soon)
Total Online Earnings:
$0
Total Expenses:
$70 (ElegantThemes.com Developer Package) – $20 Book (#AskGaryVee) = $90
Final Thoughts: This week I got busy, but I'm doing my best to stay motivated. If you can make it past the first month of building your blog, you will have made it further than the 99% of bloggers who gave up before you.
If you find this post interesting, have any questions, or just plain found something to call me out on please leave a comment below.
*Monday-Friday starts out an eight-hour workday, before getting started on the projects listed above. Also the pictures and links on this page are affiliate links for those of you who want to follow in my footsteps and give back along the way! Thank you!